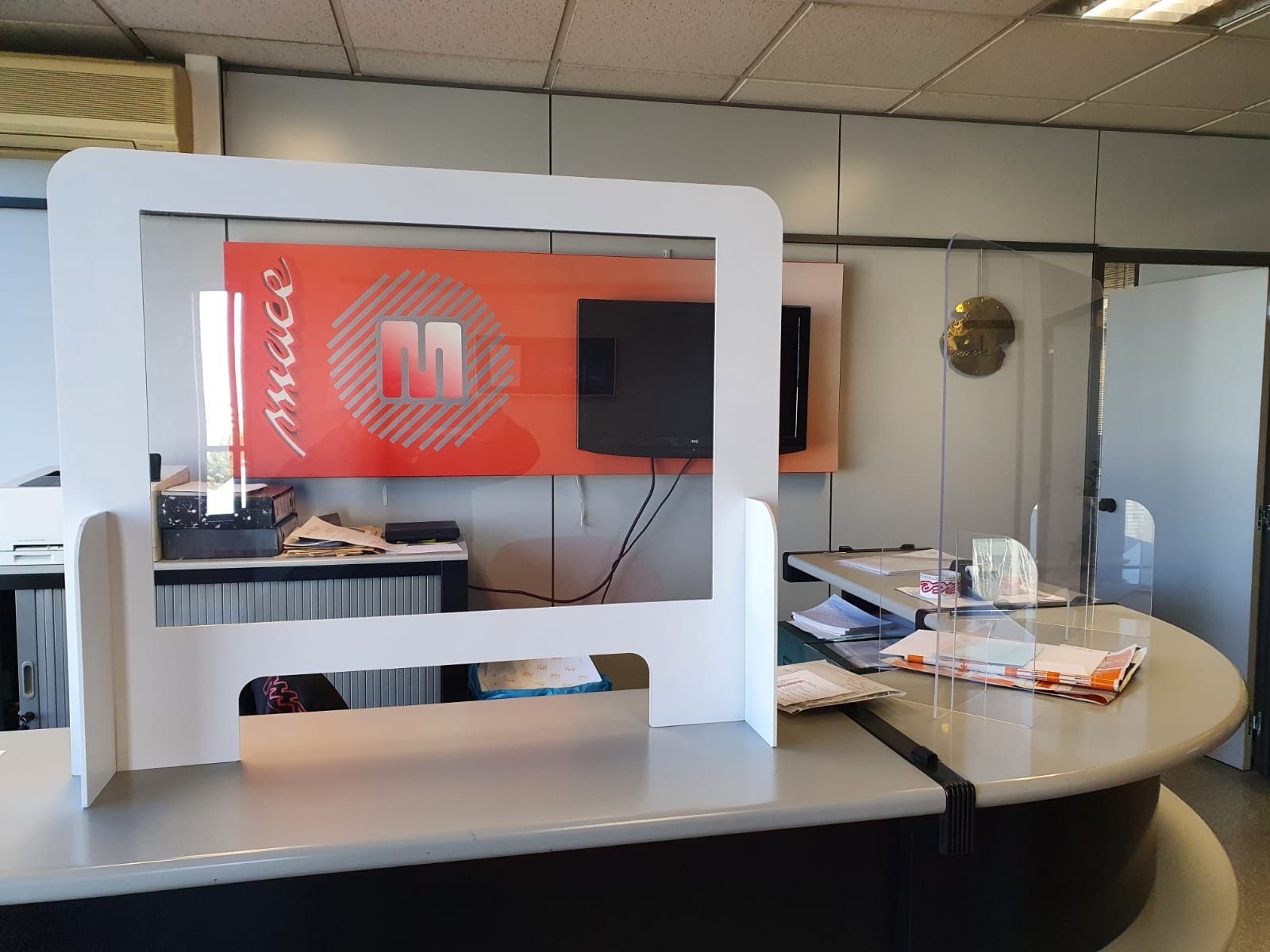 The methacrylate boom
Given the current situation we are experiencing, supermarkets decided to protect their employees and customers by covering their boxes with screens. This is a method that is quite effective, and now more shops and premises in the hospitality sector are starting to demand to be able to cope with the situation.
It is clear that the market trend has changed, and that demand for screens will continue to increase day by day, but is there enough for everyone? The material used to make screens is methacrylate, and as it is the most widely used material, it is breaking stocks.
Why is it so successful? It is similar to glass, but it is unbreakable, flexible and its cost is economical. In addition, it is part of the government's de-escalation plan, and shops, offices, etc; are looking to buy the screens to open their businesses as soon as possible and begin to normalize the situation.
Until a few months ago, only those in the sector demanded this type of product, but now any company that has a CNC cutting machine can make screens. That is why the offer is also very varied, and many companies that are not in the sector have "jumped on the bandwagon" to do business despite their inexperience. The problem? In a normal situation deliveries of methacrylate plates were managed in a week or maximum 15 days. Right now we are talking about more than a month's delivery. This is why many suppliers "without experience in the sector" have decided to buy the material in China and sell it here at an extra cost, with a price increase that ranges from 8% to 15%. [1]
Rótulos Mace has a small stock reserved for the usual commands, but given the current circumstances we go ahead as far as possible asking our trusted suppliers. However, if you want to order screens, it is better to do so as soon as possible to ensure the stock.
Therefore, we provide you with a catalogue of products suitable for the current situation, because the first thing is to protect our workers and our customers.
---
[1] https://www.elconfidencial.com/tecnologia/2020-05-07/metacrilato-desabastecimiento-precio-demanda_2581099/