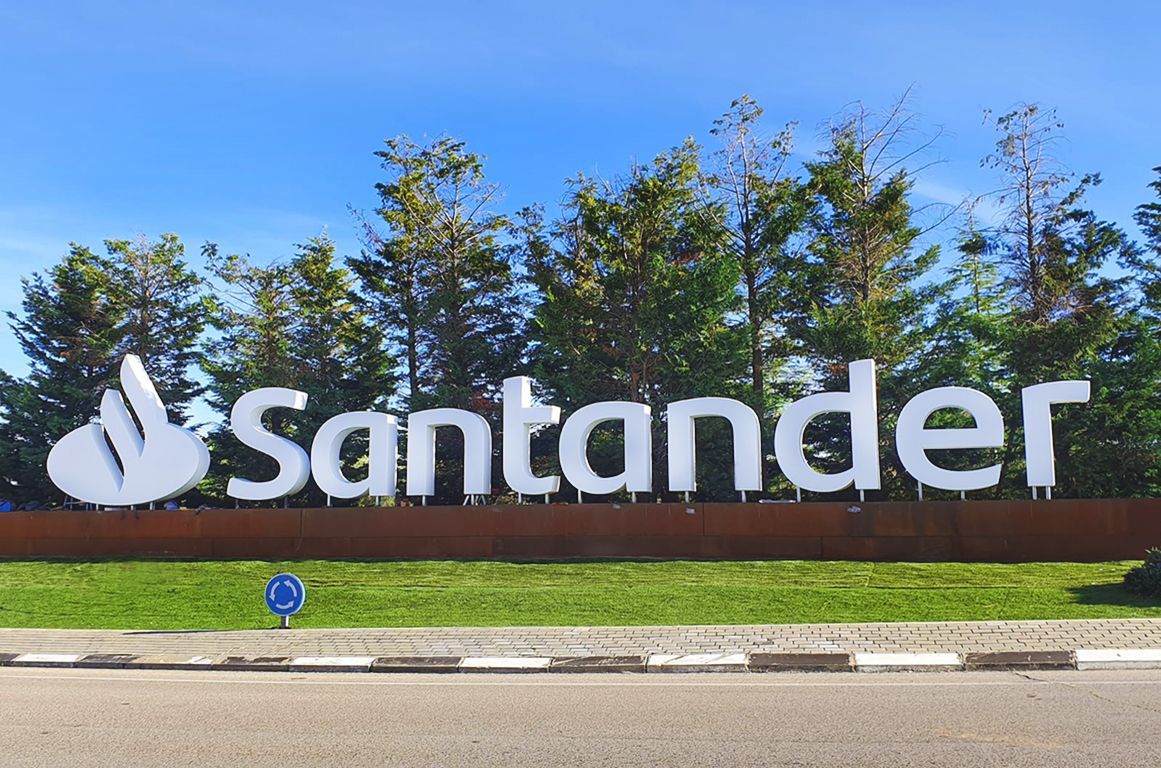 Krion sign in the Financial City of Boadilla del Monte
A few weeks ago we installed a sign with KRION K-LIFE 1100 EAST, KRION 4102 EXTREME LIGHT and KRION 1100 Snow white panels of solid surface.
It is a mineral similar to natural stone, and has some exclusive features: lack of pores, anti-bacterial, hardness, resistance, durability, easy to repair, low maintenance and easy to clean.
The letters on the sign have an inner aluminium reinforcement and the total thickness of the lettering is 350mm. The total length is 18 meters, being the largest piece of 3650 x 3327mm. The backlighting goes with a white LED system with its corresponding power supplies.