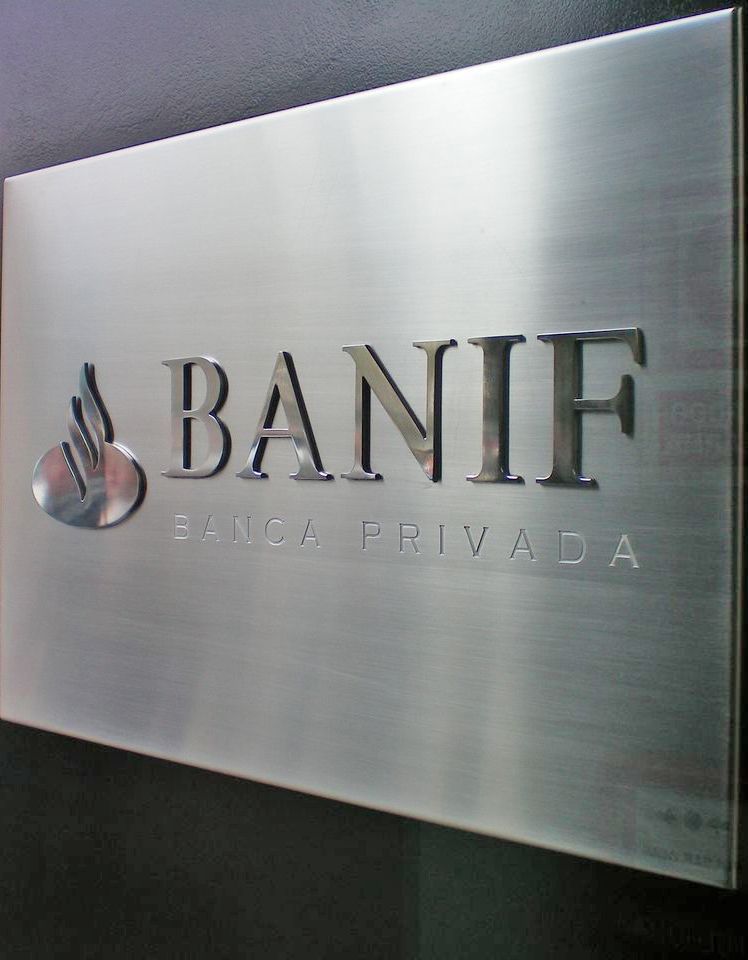 Rótulos Mace change the image of "Banif" to "Santander Private Banking" trademark
On 6 May last, all the Banif offices woke up with their new trademark: "Santander Private Banking".
The Rótulos Mace staff worked hard over the first weekend of May to proceed with changing the name at 18 of the old offices of the former private banking subsidiary.
Now, an elegant line, compatible with the status of the financial institution, identifies the offices of Santander Private Baking which, for the first time, has private banking offices at street level. This is due to having inherited the Banif ones, held throughout their 50-year history.
Rebranding Banif is part of the Santander Group acquisition process of Banesto, which also updated the image of the financial institution by adding its logo.